Andi Pert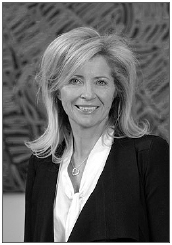 Andi Pert is a Facilitator and Executive Coach with over 25 years experience in corporate and community based environments.  Andi has a background in global corporate enterprise, Big 4 management consulting and boutique leadership development consulting, having worked with and consulted to organisations such as IBM, KPMG, NAB, Telstra, Corporate Vision (now Mettle), CBA, Deloitte, ANZ, Coles Myer, Auastralia Post, Holden, CSL and the AFL.
Andi's forte is facilitating high impact leadership development programs and coaching individuals using the most up to date research and techniques from positive psychology, appreciative inquiry, emotional intelligence, and personal leadership development. Her particular passion and focus is assisting women at all stages of their work/life journey and in particular supporting women in transition.
Andi facilitates and coaches mid to senior level women using a strengths based approach aimed at enabling them to be at their unique best, mentally, emotionally and physically in the whole of their life. Andi works with her clients to develop strategies to build satisfaction in work/life: establish purpose and passion, discover their authentic leadership style, manage their energy, and enhance their performance, and well-being.
Andi is a Member of the International Positive Psychology Association and an Associate Member of the International Coach Federation.
She holds a Bachelor of Applied Science and is accredited to facilitate and coach individuals and teams using the Human Synegistics Lifestyles Inventory (LSI and GSI), Multi-factor Leadership Questionnaire (MLQ), DISC, Acceptance and Commitment Therapy (ACT) and uses the VIA Signature Strengths Survey and Realise 2 strengths extensively in her work.
For the past 10 years, Andi has been a Senior Associate and the Melbourne Lead for Xplore for Success, developing and running career resiliency programs for women leaders in large Australian corporations.  Since 2009, she has been a mentor and coach to Bright Embers, a group of small business owners impacted by the Marysville bushfires. She is also a Key Mentor for the AFL's Jill Lindsay Scholarship program.
---
Gary Pert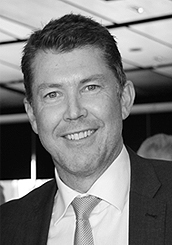 Gary Pert is the former CEO of the biggest sporting club in Australia, Collingwood Football Club and was one of the longest serving CEO's in the AFL. He is acknowledged as being a key driver of innovation and success, including the 2010 Premiership. Prior to coming to Collingwood in 2007, he was Managing Director at GTV9 in Melbourne, having previously served as the General Manager of Austereo in Melbourne overseeing both Fox FM and Triple M. Being CEO is not the first involvement he has had with the Collingwood Football Club, having represented the club 70 times as a player during a distinguished 250-game league career with Fitzroy and the Magpies from 1982-95. He also served as a Director of the Collingwood Football Club for two years and he has previously held Board positions with the Heartwell Charity Foundation and Pacific Star Radio Network.
Gary is passionate about creating strategy to build cultures of high performance and developing leaders who can inspire high performance and drive business outcomes.
---
Angelina Eynon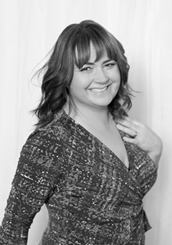 Angelina Eynon is a Facilitator and Executive Coach with over twenty years experience working with individuals and groups within ASX-listed corporations, professional service firms, State and Federal government departments, local councils and the not-for-profit sector, both in Australia & the United Kingdom.
A former management consultant, she has worked in house for Accenture, PA Consulting and also client-side at NAB & ANZ banking groups. Her consulting clients have included NAB, Australia Post, the AFL, Jones Lang LeSalle, British Airways, Bosch, Department of Education, Employment & Workplace Relations, Department of Human Services, Australian Taxation Office, Community Child Care Victoria, Gowrie Victoria and several Victorian metropolitan and shire councils including Cardinia Shire Council, City of Yarra, City of Darebin and Hume City Council.
Angelina lectures a postgraduate Positive Psychology-based professional development elective in the Business and Economics Faculty at Monash University. She has also been a senior associate with Xplore for Success since 2005, developing and delivering leadership and career resiliency training programs, with an emphasis on corporate women.
Her approach is professional, positive and evidence-based. She draws upon current academic research from the fields of positive psychology, leadership development, psychological capital, resilience, appreciative inquiry and mindfulness: tools she has been working with for over a decade as an early adopter of positive psychology interventions in Australian leadership development training. Her strength is in bridging the gap between theory and practical application to help individuals and groups make sustainable, positive changes.
Angelina has a Bachelor of Arts from the Australian National University and has completed postgraduate studies at Monash and Melbourne universities.
She is accredited in numerous profiling and psychometric tools including DISC, MEWS, R2 Profiler & HBDI. She was one of the first Australian coaches to become an accredited Realise2 Strengths Practitioner, at the Centre for Applied Positive Psychology in the UK.
Angelina is also a mother, a wife and a dog-lover.
---
Mitchell Pert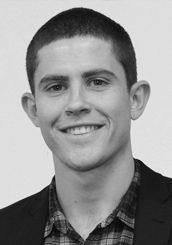 Mitchell Pert is a recent graduate of RMIT studying business, majoring in Marketing and Entrepreneurship.  Mitchell has a passion for helping people connect with themselves and others around them and seeks to help people get the best out of themselves.  His interest in community and connection has led to further research and project development around bringing people together in a digitalised modern world.  This work began at University and stemmed to outside projects with the Salvation Army.
Mitchell loves to be constantly learning and thinking creatively.  In the future he hopes to one day run his own business with a focus on honest, ethical business practises.